Staff
Our staff is committed to providing support, compassion, information, and direction as needed to all members of our community, their families, and friends who are dealing with loss and grief.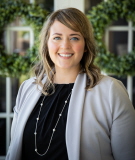 Natasha Tjaarda Steele
Owner/Manager/Funeral Director & Embalmer
Natasha grew up in Shaw, Oregon and participated in Horse 4-H and High School Equestrian Teams, while in high school she found a passion for serving families who had lost a loved one through a health occupations course. At that time there were very few female funeral directors let alone those who owned a funeral home. It sparked her passion to work hard and give exceptional care to grieving families. Natasha has worked in the funeral service industry for 15 years. After graduating from McNary High School she served an apprenticeship at Mt. Scott Funeral Home in Portland, Oregon and graduated from Mt. Hood Community College in 2006 with a degree in Funeral Service Education. Natasha soon garnered much respect in her industry by passing along her knowledge and expertise to new funeral directors, training all across the country. She believes that funeral should be affordable, personalized and a special tribute to each person. Owning and operating Weddle Funeral Service is an honor for her, serving families from her own community and helping those in need. She is a member of the Oregon Paint Horse Club and Stayton Rotary. Natasha enjoys spending time with her horse, 3 Boston Terriers and her husband Ryan.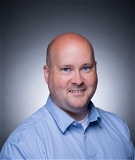 Ryan T. Steele
Funeral Director Apprentice/Veteran
Ryan grew up in northern Virginia while his father served in the United States Marine Corps. After graduating from high school, Ryan enlisted in the United States Army and served one tour in Iraq. Upon coming home he worked for the Oregon Military Honors Funeral Team performing military honors throughout the State of Oregon. After being honorably discharged, Ryan worked at Willamette National Cemetery helping veterans navigate the V.A. and entitled burial benefits before finding his calling in funeral service. In addition to being a member of the Stayton VFW, Ryan also volunteers with a local hospice for their "We Honor Veterans Program" and "Veteran to Veteran" home visitations. In his spare time Ryan enjoys kayaking, hiking with his dogs and spending time with his daughter Caitlin and his wife, Natasha.
Weddle Funeral Service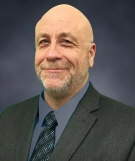 Marcine Hays
Pre-Planning Specialist
Marcine Hays comes to Weddle Funeral Service with a background in the Healthcare and Insurance Industries. As an outreach specialist for local medical and dental practices, she has been involved in community education and practice development. As a life and health insurance agent, she has helped seniors plan for the future and take care of their families. Her goal is to provide information and create a personalized plan for clients. She is married and has three grown children and one grandchild.