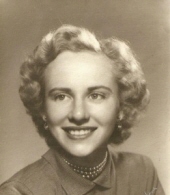 Obituary for ANN LOUISE RUSHING
August 19, 1935 July 23, 2012
Scio, Oregon

After a lengthy battle with Alzheimers, Ann Rushing 76, of Scio, passed peacefully into the presence of her Lord and Savior with her family by her side. Ann was born in Los Angeles, the only daughter of John A. and Clara M (Eckert) Karraker. She was raised in Anaheim, CA, and attended Savannah School before graduating from Anaheim High School in 1953. She married the love of her life, Don, on August 27, 1954. They made their first home in Anaheim where they started a family. Following a move to Mississippi in 1964, where Don worked in the space program, they returned to California in 1970. Having honeymooned in Oregon, Don and Ann fulfilled a shared dream by moving to Oregon in 1974, settling in the Scio community. They shared 56 years of marriage until Dons death in 2010. Ann was a loving and devoted Wife, Mother and Grandmother. She was primarily a homemaker, but worked briefly at the Stayton Cannery, Champion Plywood Mill in Lebanon and Sunnyview Child Care, where she worked with two of her daughters, Rachel and Pam. She loved to cook and created two cookbooks of her favorite recipes that are treasured by her family. She enjoyed her garden and took pride in preparing and canning what she grew. Ann also enjoyed camping and fishing with her family and traveling the country with Don in their Winnebago. Above all, Ann loved the Lord and demonstrated God's love daily through her words and actions. She was proceeded in death by her Husband, Don. She is survived by her six children Pam, Tim (LuAnne), John (Gayle), Paul, Ruth Dana (Don), Rachel Gray (Jay) and Brothers, Donald Karraker of Jamestown, CA. and Richard Karraker of Scio. She will also be fondly remembered by her 16 grandchildren and 13 great-grandchildren. A memorial service will be held at 11:00 am Saturday August 18th at Scio Baptist Church. Contributions can be made to the Alzheimer association at http://act.alz.org/goto/rushing

Arrangements entrusted to Weddle Funeral Services Stayton, OR.