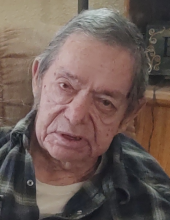 Obituary for Archie Lee Evans
Albany- Archie Lee Evans was born on October 8, 1932 in Decatur County, Iowa to Archie and Lucille (Honn) Evans.  The family would later move to Oregon when Archie was 10 where he would then go on to attend Sweet Home High School.

After high school and while the United States was involved in the Korean Conflict, Archie would serve in the United States Navy until being honorably discharged in 1955.  Soon after getting back to Oregon, Archie would go into business for himself and open Evans Drywall which he would run for almost 45 years before retiring.

In his spare time Archie enjoyed being outdoors more than anything.  Whether if it was hunting, golfing camping or fishing if it was outdoors, he was doing it.  It was even better if family was involved as well.  He was a big advocate for family gatherings and would go out of his way to check to see how everyone was doing. Archie was also a member of the American Legion, Veteran of Foreign Wars and Albany Eagles.

On August 27, 2020 Archie passed away in Albany, Oregon.  He was preceded in passing by his parents, Archie and Lucille; sisters, Loretta and Paula; and son, Charles.  He is survived by his loving wife of 51 years, Dorothy; Children, Peter (Elaine) Evans, George (Rosalie) Evans, Teresa ( Derald) Wooten, Loren (Sarah) Evans and Leann (Aaron) Blankenship; Sister Karen (Jim) Becker); 11 grandchildren and 9 great-grandchildren.

Due to Covid-19 a celebration of life will be planned for a future date.