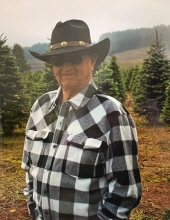 Obituary for Arthur John Labahn Jr.
Corvallis- Arthur John Labahn Jr. was born on April 14, 1943 in Eugene, Oregon to Arthur John Sr. and Dorothea Marie (Borchers) Labahn.  The family moved to Corvallis, Oregon when he was a child where he would go on to attend Corvallis High School.  This is where we would meet the love of his life Sandi Erickson. The two would marry on August 10, 1968 in Corvallis, Oregon.

Arthur would leave high school early to join the work force in the logging industry which he would do until retiring.  Even though being a Tree Faller was dangerous work he enjoyed being outdoors. When he wasn't working, he enjoyed woodworking, hunting and fishing.

Arthur was some one that had a big heart for people in general, but he held a special place for his family and grandchildren. 

On April 21, 2021 Arthur passed away in Albany, Oregon.  He was preceded in passing by his parents Arthur and Dorothea; and older sister Hazel Walter.  He is survived by his loving wife, Sandi; Children, Dennis (Julia) Labahn, James (April) Labahn and Mareanne (Troy) Strom; Grandchildren, Cody, Ashley, Courtney, Blake, Cameron and Mason, Max, Tristen, Danielle, Sarah and Dylan; Great-grandchildren, Tommy, Avah, Isla and Autumn; and Sister, Dot.