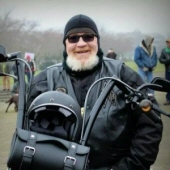 Obituary for BILL FISH STANLEY Jr.
Bill Fish Stanley Jr. was born in Lakeview, OR on Aug. 9, 1948.  He passed away in Salem on May 7th surrounded by his family.  He was 65.  Bill Fish served during the Vietnam Era as a LCpl. with the US Marine Corps.  Military Honors along with celebration of life will be held on Sunday, May 18th at 2:00 pm.  at the Clubhouse on 2880 Brooks Ave. NE in Salem.

Arrangements entrusted to Weddle Funeral Services Stayton, OR.