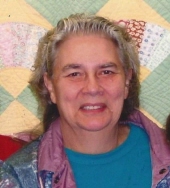 Obituary for CLARA BOLINGER
December 22, 1940 September 18, 2013

Clara was born in Yakima, Washington to Reinhold Hendergart, Sr and Irene Clara Alma Knittel Hendergart. She married Harold Dean Bolinger and together they had two sons, Gene and Dean, and two daughters, Peggie and Bonnie. They lived in Washington and California before moving to Oklahoma in 1982. Clara worked as a cook for a public school and for a nursing home in Oklahoma. She moved to California in 1990 and then Turner, Oregon in 1992 and finally to Aumsville one month ago. She loved to crochet and sew. Clara was preceded in death by her father and her husband. She is survived by: her mother, Irene Clara Alma Hendergart, her children; Gene Bolinger, Dean Bolinger, Peggy Delancy, and Bonnie Phenald, grandchildren; Christina, Dustin Jackson, Katelynn Bolinger, Timothy Justin Esmond, Brittanie Esmond, Christopher Bolinger, Treasure Bolinger, and Dylan Bolinger, great-grandchildren; Justin, Brianna, and Shilo, siblings; Reinhold Hendergart Jr, Dorothy Thomas, David Hendergart, and Charlot Strange. A Celebration of Life will be held on October 5, 2013 at 11:00am at the Mt. View Church in Aumsville.

Arrangements entrusted to Weddle Funeral Services Stayton, OR.