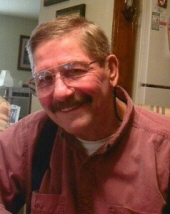 Obituary for DAVID JARL JOHNSON
DAVID  JARL  JOHNSON

June 24, 1941 – July 13, 2012
Keizer, Oregon

David J. Johnson, 71, passed away on Friday, July 13th at Salem.  He was born June 24, 1941 in Springfield, MA.  The son of Helge and Barbara Johnson.  David grew up in Hamden, Massachusetts.  After high school he attended trade school.  He was married to Sandra Anne Nelson for 21 yrs. (they later divorced).  He served in the US Air Force during the Vietnam Era.  In 1974 he moved to  Juneau, Alaska where he worked for IBEW local Union #1547 as an electrician.  He moved to Oregon in 1987 where he lived in Christmas Valley before moving to Stayton in 1994.  He was married to Orlene Miller on Feb. 16, 1996 in Stayton and they made their home in Stayton before moving to Keizer September of 2011.  He was a member of the Elks Lodge in Keizer and enjoyed fly fishing, trap shooting and hunting.

In addition to his wife, Orlene of Keizer, he is survived by his sons, Eric (Kathleen) Johnson of Stayton, Carl (Libby) Johnson of Iowa; daughter, Beth Ann Johnson of Seattle, WA; step-son, James Miller of Lebanon; step-daughter, Tamara Miller of Cascadia, OR; brother, Dan Johnson of Camas, WA; mother, Barbara Johnson of Prescott, AZ; 8 grandchildren; and 2 great grandchildren.  He was preceded in death by his father, Helge and brother, Thomas Johnson.

Celebration of life will be held at the home of Eric Johnson in Stayton on Sat. July 28th from 3:00 6:00 pm.  Interment will be in Willamette National Cemetery, Portland, Oregon.

Arrangements entrusted to Weddle Funeral Services Stayton, OR.