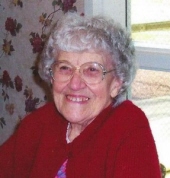 Obituary for DOROTHY C DOWNER
July 2, 1918 – February 4, 2013
Stayton, Oregon

 Dorothy peacefully made her way to heaven on February 4, 2013 at the age of 94. She was born in Cascade, Idaho. After her family moved to Oregon, she lived the majority of her life in the Santiam Canyon.

After raising her children and the death of her husband she worked in the kitchen of Mari-Linn Grade School and made her famous yeast rolls for students and staff. She also discovered a love of travel and has been to more countries and states than any of her children.

She was preceded in death by; her husband Ralph; two sisters, Virgene and Arlene; and two brothers, Merle and Willard. Those of us left to miss her are; a brother, Bud Johnson and wife Nova Lee; son, Dwight Downer and wife Diane of Stayton; two daughters, Lonna Oppenlander and husband Harold of McMinnville, and Carol Scott and husband Jack of Willamina; seven  grandchildren, 20 great-grandchildren, and many nieces and nephews.

Our sincere thanks to those who served as caregivers in these recent months. The staff of Fircrest Assisted Living in McMinnville gave genuine love, care, and compassion not only to Dorothy but to her family as well.

At her request, there will be no services. Her ashes will be placed with her late husband in Fox Valley Cemetery near Lyons, Oregon. We ask that those who knew Dorothy offer up a smile and thankful prayer that she was in our lives.

Arrangements entrusted to Weddle Funeral Services Stayton, OR.