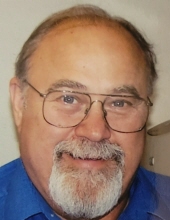 Obituary for Dale Ronald Bilyeu
Lebanon- Dale Ronald Bilyeu was born on January 24, 1949, in Lebanon, Oregon, to Edward and Inez (Withers) Bilyeu. Dale grew up in Lebanon, but would move to Canyonville, Oregon, and then to Watsonville, California. He would go on to graduate from Monte Vista Christian School in 1967 and would then attend Bethany Bible College until the spring of 1969. 

After college Dale would move to Reno, Nevada, and would go to work at Washo Medical. He started as an orderly in the surgical department until moving to the floor. Later he would work for the traction department and would finish his time in the ER.  

While in Reno, Dale would meet Katherine Eckley on a blind date. The two would be married on July 29, 1972, in Reno, Nevada. Dale moved back to Lebanon, Oregon, in 1973 with Katherine where he would go to work at his father's insurance agency.  He would work for over 31 years at Bilyeu-Miller Insurance where he would help to start eight different offices. 

Dale was hilarious. He had such a friendly personality that he never met a stranger.  He was very full of grace, accepting of everyone, and was loving. His family was everything to him and much of his spare time was spent doing activities with them.  Whether it was taking his family fishing, looking for agates, t-p'ing, boating, going on family trips, watching their sporting events, or attending their activities, his wife, children, and grandchildren were his main interest. 

On June 11, 2021, Dale passed away in Springfield, Oregon. He was preceded in passing by his parents Ed and Inez Bilyeu.  He is survived by his loving wife, Katherine; Children, Chrissy (Michael) Thorp, Joe (Nicolyn) Bilyeu, and Ruthie (JD) Hill; Grandchildren Makena, Josh, Hunter, Cody, Rheylene Jude, Van, Emily, Matheson, Drew, Savannah, Konnor, and Sadie; and Siblings, Don, Richard, and Dean.


Previous Events
Memorial Service
First Baptist Church
211 E. Vine St.
Lebanon, OR 97355