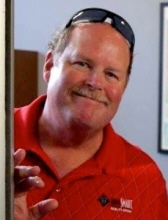 Obituary for David Bear Lambert
David, was born in Detroit, Michigan on May 13,1954 to Jordan W. Lambert and JoAn Lambert. The following year the family relocated to Spokane, Washington with their 3 children, Lynn, Corky, and David. David graduated from Lewis and Clark High School in 1972. He then attended Willamette University in Salem, OR and later graduated from Eastern Washington University in 1994 with a bachelor's in liberal studies and Communications.

David's love of work began early on in life with his childhood paper route. His tenacity for leadership would blossom into career pursuits which included produce purchaser and display manager, and an extensive career in banking; where he specialized in benefits, loans; and educating members of the community in mortgage endeavors. It was David's passion for aiding others however, that caused him to circle back to a career he had successfully began during his time in Nevada; real estate. Helping individuals and families achieve their dreams, as a Broker for Homesmart Reality Group in the greater Stayton, and Salem areas here in Oregon was David's final career; one that brought joy to his life and the lives of all he served.

Following the events of 9/11 David attended a church service and accepted the Lord as his Savior. In 2002 David married Cynthia Grant in Las Vegas Nevada and welcomed his 2 step children; Nathan and Natasha. David was a loving husband, father, and friend whose thoughtfulness and work ethic had no limits. As one of his final gestures, shortly after leaving the hospital in a wheelchair, he insisted on being taken to the store so that he could personally select gifts and flowers so that Cindys 60th birthday would be special.

An exuberant spirit, David truly believed in soaking up the joys of life, whether it be baking his seasonally renowned cheesecakes, cheering on the Mariners, his love of classic rock, (as evident by his extensive record collection); or serving as an ambassador at Peoples Church alongside his wife Cindy; he had a gift for curating and indulging in life's simple pleasures.

David "Bear" Lambert passed away peacefully at Salem Hospital on Sunday, Apr. 8, 2018 in Salem, Oregon at the age of 63 after a valiant fight with esophageal cancer.

David was preceded in death by his father, Jordan Lambert; sister, Andrea Lambert; step father, Jerry White; and step son, Nathan Wardley. He is survived by his wife, Cindy Grant Lambert; step daughter, Natasha Wardley; mother, JoAn White; sister, Lynn Lambert; brother and sister-in-law, Corky and Debora Lambert; and many nephews and two nieces.

Please join us to celebrate David's life in a service to be held in the Sanctuary at People's Church in Salem at 2 p.m. on Saturday, April 14. The church is located at 4500 Lancaster Dr. NE, Salem, OR 97305.  A reception will follow at the church.

For more information, call Weddle Funeral Service at (503) 769-2423.

If you want to send flowers in remembrance, send them to People's Church in Salem at 4500 Lancaster Dr. NE or to Weddle Funeral Service at 1777 N. Third Ave., Stayton, OR 97383.