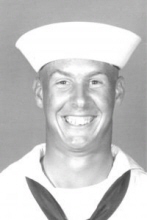 Obituary for David Dave Gene Hov
David Dave Gene Hov

September 23, 1949 November 4, 2017

Stayton, Oregon

David Gene Hov passed away peacefully in his home surrounded by family on November 4, 2017 after a 9 month battle with lymphoma. David was born September 23, 1949, and spent his younger years exploring Rainier, Oregon with his brothers. As a teenager, he and his family moved to Gladstone, where he attended West Linn High School. He met Pam, his first wife, shortly before he joined the Navy and served in the Vietnam War. Dave and Pam were married September 4, 1970. They welcomed their first daughter, Angie, in October 1975, followed by their second daughter, Melinda in October 1978. Dave spent his career as a truck driver, hauling gasoline and oil for Unocal for over 30 years. He met his second wife, Becky, and they were married on April 11, 1992. In 1996, they moved to Phoenix where Dave worked for KAG Gas until he retired in April 2012. In 2015, they moved to the Salem area. In his spare time, Dave enjoyed completing projects around the house. At their home in Stayton, he built an awesome shed. He was very proud of this accomplishment! He also enjoyed spending time with his grandkids. He was always talking about taking them to the lake to go fishing. Dave is survived by his wife Becky; brothers Steve (Deb) and Doyle (Laurie); daughters Angie and Melinda (Gregg) and grandchildren Corbin (12) and Hadley (10); step sons, Mark (Tracy) and Randy (Missy) and grandchildren Makenzie (16), Mason (14), Kayden (10). A memorial service will be held Friday, November 10, 2017 at 1:30pm at Weddle's Chapel.

Arrangements entrusted to Weddle Funeral Services.