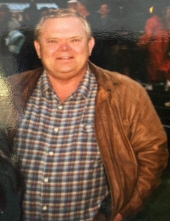 Obituary for Dennis Marvin Kuvaas
Dennis Kuvaas of Albany, OR. passed away on May 27, 2020 at his home with his wife and family at his side. He fought a long battle with prostate cancer and never gave up until the end came.

He met his High School Sweetheart, Victoria Kikel in 1959, and they married in 1963 in Albany, OR. Dennis loved hunting and fishing with his brother Rodney after he retired from Georgia Pacific. He also looked forward to garage sales with his wife Vicky and family outings to the Coast. He will truly be missed until we meet again! Our love to you Denny! "Life itself is a most wonderful Fairy tale."

Dennis leaves behind his wife, Victoria; daughters, Christine and Kelly Kuvaas of Albany; four grandchildren and two great-grandchildren; brother, Rodney Kuvaas of Corvallis and sister Pam Fahey of Salem; as well as numerous nieces and nephews, and three beloved pets – Buddy, Billy and Donald.

At Denny's request, no services will be held.