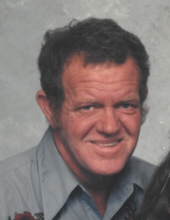 Obituary for Donald Burdine
Donald Wayne Burdine Sr. was born on April 16, 1946 in Tranquillity, California to Coby and Mamie Burdine. 

In 1964, Donald married Virginia Evelyn Kennedy in Fresno County, California.  The two knew of each other from a young age but started dating after some encouragement from their parents.  They would go on to raise two children together; Pamela Ann and Donald Wayne Jr.  In 1996, after almost 50 years of living in California, the two would make their way up to Oregon to follow their daughter who was living there.

Donald was a carpenter for his entire professional, as well as, personal life.  In California, he worked for Willowglen Homes for several years before branching out to other outfits.  At home his passion for carpentry and woodworking was seen through the projects that he created.  Many benefited from the shelves, bird feeders and elaborate planter boxes that that were often made.

When Donald had free time, he would spend it volunteering. He was a volunteer for the Oregon Jamboree for 13 years and it became an added passion of him.  He was also an avid volunteer with the Sweet Home Rodeo.

On April 17, 2019 Donald passed away in Albany, Oregon. He was preceded in death by his parents Coby and Mamie; and siblings, Dorta, Rosily and Clara.  Donald is survived by his sister Fern; his children, Pamela Ann Prather and Donald Wayne Burdine Jr.; his grandchildren Keven Michael Prather, Brent Anthony Prather and Amanda Marie Ferrell; Great-Grandchildren Kylah Grayce Prather, Keaton Michael Prather, kaden Anthony Prather and Ryker Allen Ferrell.

He will be deeply missed.  A private gathering will take place at a future date.


Previous Events
Celebration of Life
River Park
1320 E Grant St
Lebanon, OR 97355
Please Bring a Memory and a Dish to Share