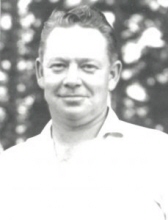 Obituary for Donald Don Keith Peters
Donald Don Keith Peters

April 8, 1927 October 17. 2017

Sublimity, Oregon

Don passed away peacefully at his home with his wife and son by his side. He was born in 1927 on the family farm at Union Hill, Oregon. Don worked on the family farm with his father from the time he was five years old until his retirement in 1983. He was recognized as Marion County Tree Farmer of the Year in 1979. He continued to farm with his son Marshall both in timber and grass seed.
Don married his childhood sweetheart, Ann Louise, and they have been happily married for 68 years. He will be missed by his family and friends for his great sense of humor, amusing storytelling and generosity of spirit. He excelled in trapshooting and was an avid hunter.
Don is survived by his wife Ann Louise, his son Marshall (Jessie), daughters Debbie (Bob), Michele (Dennis) and Tami (Mike) as well as 11 grandchildren and 10 great grandchildren.
A memorial service will be held Saturday October 21st at 1:00 PM at Weddle Funeral Services, Stayton, Oregon.
Charitable gifts in Don's name can be given to the Shriner's Hospital Portland or Union Hill Cemetery.

Arrangements entrusted to Weddle Funeral Services.