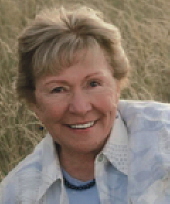 Obituary for Dorothy Jean Berkshire
Dorothy Jean Berkshire

August 28, 1935 September 5, 2008
Scio, Oregon
Dorothy Jean Berkshire (aka Dot), age 73, of Scio, Oregon was pronounced dead on Friday September 5, 2008, 5:20 a.m. at Santiam Memorial in Stayton, Oregon. The cause of death was a heart attack due to a history of coronary heart disease. Born August 28, 1935 in Crescent City, California to Robert and Clara Schleichert she was the third daughter of five children by the couple. Being unable to afford the necessary tuition to pursue her dream of being a veterinarian she completed her nurse certification at Sacred Heart Hospital in Eugene. From there she lived in New York City (a noteworthy neighbor of hers was Marilyn Monroe) and worked at Memorial Sloan-Kettering Cancer Center, also as a private duty nurse and supplemented her income with fashion and artisan modeling. She worked as a evac nurse in the Vietnam war for the Air force Reserve.
After her military service she moved to Salem, Oregon where she met and married Frank Rodney Berkshire. They had two sons and ultimately shared over 42 years together. Dorothy had a general love for all animals, but she had a passion for horses. She was a active member in the Salem Saddle Club where she delighted in the company of her fellow equine obsessed souls. She invested numerous hours and dollars in the purchasing, training, rescuing and care of her four legged loves. With the help and indulgence of her devoted husband, many horses were given a home at her ranch in Scio, Oregon.
A devoted volunteer she contributed time, effort, talent and financially to many organizations and causes, such as: Alcohol Services For Women, The Feingold Organization, Right to Life, Lynn County Book Mobile, Scio Library, Union Gospel Mission and The Habitat for Humanity.
She is survived by her sister, Della Mae Duffy; and her brother, Delbert Schleichert; her husband, Frank Rodney Berkshire; her two sons, Sean and Jayson Berkshire; and her beloved Papillion, Tito; and horses, Bitsy and Babe. As per her request, her remains were donated to the Lions Eye Bank and the OHSU Medical studies program.
A memorial Service will be held at 11 a.m. on Saturday, October 4 at St. Bernard, 38810 NW Cherry St . Scio, OR with a reception to follow at The Covered Bridge Cafe.

Arrangements entrusted to Weddle Funeral Services Stayton, Oregon.