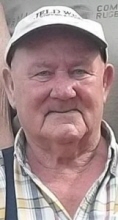 Obituary for Duane Shorty Fleming
Duane Shorty Fleming

April 9, 1939 April 1, 2014

Duane Shorty Fleming,74, of Stayton Oregon, passed away peacefully. He was a native to Williamette Valley Oregon. He is survived by his wife Debora Fleming, his step-children: Heidi and Rod Pye, brothers: John, Richard and Jim Fleming.He devoted most of his life to logging and farming. His hobbies were drinking, fighting,smoking and fishing He may have been an ornery cuss but, he loved life, family, and lived his life with a good heart.The family will be having a private celebration of life at a later date.

Arrangements entrusted to Weddle Funeral Services Stayton, Oregon.