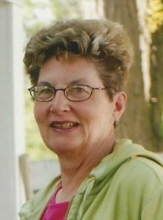 Obituary for ELAINE WITTE MARCKX
Aumsville, Oregon Resident

Elaine W. Marckx  age 72 died on December 28, 2012 ending a nearly three year battle with pancreatic cancer.

Elaine was preceded in death by her parents, Harry and Pauline Witte of Valentine,Nebraska.  She is survived by her spouse of 46 years, Dallas; son Kym Henry and spouse Kimberly Minten-Marckx; granddaughter Karlie Cheyanne Minten; sisters Yvonne Greene (Carl) and Marilyn Robertson of Valentine; brother Donald (Shirley) of York, Nebraska, and numerous nieces and nephews.

As a child of Christ, daughter, sister, wife, mother, nurse, teacher, avid gardener, chicken raising lover, quilter, world traveler and humanitarian, Elaine was highly respected by all who knew her and will never be forgotten.  She gave life to anything she touched, encouraging it to flourish.

She was raised south of Crookston, Nebraska on the Weisflog family homestead. This is where she learned her strong work ethic, connection to family and love of the land.  As a girl, she raised chickens, and would get up extra early to get her house work done so she could enjoy her favorite pastime of mowing hay.  Elaine rode a horse to primary school at District 45, a one room school house five miles from her home. In order to attend high school she boarded with a family in Valentine, cooking and cleaning for her room and board. She graduated from Valentine High School in 1958.

Elaine had many passions, she was a member of the "Red Hat Quilters" and Mid-Valley Quilt Guild, winning numerous awards for her work; volunteering, as time permitted, at the Oregon Garden where she could have her hands in the earth and the sun on her back; always continuing to support her Nebraska Cornhuskers football team.

Elaine led her battle against pancreatic cancer with an army of family, friends, coworkers and previous students.  From the beginning she was aware enough to facilitate in her own plan of care.  The physicians would give her recommendations and Elaine would listen carefully…but do what she felt was best for her.  She was full of grace and dignity until her final breath.

A Celebration of Life will be held Saturday, January 5, 2013, 11:00 a.m. at Calvary Lutheran Church,198 Fern Ridge Rd, Stayton,OR.  A reception will follow in the Church Fellowship Hall.

Graveside services will be held at a future date at the Lutheran Cemetery, German Settlement, Crookston. Nebraska.

In lieu of flowers, donations may be made to the Pancreatic Cancer Action Network @ pancan.org or mail to PCAN,1500   Rosecrans Ave, Ste 200,Manhattan Beach,CA 90266 and/or Salem Hospital Foundation/Elaine Marckx Nursing scholarship 503-561-5576.

Arrangements entrusted to Weddle Funeral Services Stayton, OR.