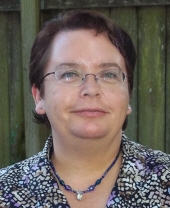 Obituary for ELIZABETH BETH ANNE MATTFIELD
Elizabeth Beth Mattfield was born to Wayne and Virginia Reeve in Leveland,TX on June 3rd 1956. She spent her childhood in Texas and Kansas before moving with her family to Kenai, Alaska. She graduated from KCHS in 1974, with honors. She married Donald Saindon (deceased) June 24,1971, and had one daughter. In 1979 she married Kevin Mattfield (deceased). They had five children together. They moved to Salem, Oregon in 1987, until her death of heart failure on October 9th, 2013. Beth was a longtime employee of the Oregon State Department of Transportation.
Beth walked the life of a Godly woman. She was gracious, selfless and generous to all. She was best known for her love of cooking and baking for others. She also loved decorating for the Holidays and crafting. She had a heart to serve God all the time.
She is preceded in death by her father Wayne, brother Andrew and nephew Josh Reeve.
She is survived by her mother Virginia (Roaring Springs,TX), brothers Michael(Soldotna,AK),Randy (Roaring Springs,TX) Steve (LaPorte,TX), her children, Carrie Jordan(Larry) Spokane,WA, Brian Mattfield (Char Wertz), Angie Millard (Charles), Aaron Mattfield, James Mattfield (Valerie), Jefferey Mattfield (Jennifer Villanueva) all of Salem,OR. Grandchildren, Zackery, Andreas, JeanLuke, Joel, Tristan, Chianne,Grace,Cody, Ramona and Michael. Great-granddaughter, Sophia.  Services will be held on Sunday, October, 13 at 5:00pm at the Cornerstone Open Bible Church, 1610 N.E. Chemawa Rd. Keizer,OR. Condolences can be sent to the children at 5201 9th Court S.E., Salem, OR 97306.

Arrangements entrusted to Weddle Funeral Services Stayton, OR.