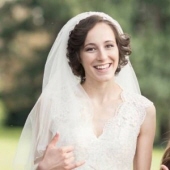 Obituary for Esther Ruth Ybarra
Esther Ruth Ybarra

October 3, 1995 July 24, 2017

Sublimity, Oregon

Esther Ruth Ybarra was born on October 3, 1995 in Clackamas, Oregon to Ron and Teresa Suelzle. She was the firstborn child and grandchild in the family and was greatly loved. Esther passed away peacefully on Monday, July 24 at OHSU in Portland, OR.

Esther lived in Gresham, OR for the first year and a half of her life, and then in Estacada at Eagle Fern Camp for the next three years. The family returned to Gresham in 2000 when Esther was four and lived there for two and a half years. Esther attended kindergarten at Pleasant Valley Elementary School.

The family moved to Aumsville, OR in the summer of 2002. Esther attended Marion Elementary School for first and second grade, attended Aumsville Elementary for the third grade, was home schooled from the fourth through seventh grades, attended Cascade Junior High School in the 8th grade, Cascade High School her freshman year, Regis High School her sophomore year, and then returned to Cascade High School for her junior and senior year where she graduated from in 2014. Esther was an excellent student, member of the National Honor Society, and played volleyball, basketball and tennis. She played club volleyball all four years of high school and helped lead the Cascade volleyball team to a 2nd place finish in state her senior year. Esther also advanced to state in tennis all four years of high school and was the district doubles champion her senior year with her sister Elizabeth. Esther was also passionate about fitness and nutrition. Esther was honored as the Female Athlete of the Year in the Cascade School District her senior year.

Esther was actively involved in the Fellowship of Christian Athletes, Young Life, youth group activities at Bethel Baptist Church and serving at Eagle Fern Camp. Esther also loved traveling and had opportunities to travel to Hawaii, around the western states and across the country to the east coast. She loved spending time outside, on the beach, going for a walk or run and playing with her German Shepherd Keoni.

Esther signed a volleyball scholarship to Corban University in the fall of her senior year and began attending Corban University in 2014. She was attending school and playing volleyball at Corban until her cancer diagnosis in October when she was unable to continue with her studies and athletics.

Esther loved and trusted her Lord and Savior Jesus Christ more than anything else and wanted everyone to know and love Him as well. She desired for God to be glorified through every aspect of her life.

Esther met Jacob Ybarra at Corban University. Their first date was Valentines Day 2015, and their love and admiration for each other quickly grew. They became engaged on May 1, 2016 and were married on October 29, 2016 at Salem Heights Church. They were a beautiful young couple who had an amazing self-sacrificing love for each other. Their love was true. Esther was a home maker and house wife and assisted Jacob in his work with Aflac. She loved being Mrs. Jacob Ybarra. They made their residence in Sublimity. Jacob and Esther were actively involved in the ministries of Salem Heights Church and Solid Rock Church in Salem, OR.

Esther was preceded in death by their son Thaddeus Ybarra on June 26, 2017.

Esther is survived by her husband Jacob Ybarra, her father and mother Ron and Teresa Suelzle from Aumsville, her siblings Elizabeth, Daniel, Benjamin, Marilyn, Andrew and Rachel Suelzle, and her grandparents Bob and Darlene Suelzle from Gresham, OR and her father and mother-in-law Randy and Valerie Martindale from Fruitland, ID.

There is a Celebration of Life service for Esther at Corban University on Saturday, September 2nd at 12:00 PM in the Psalm Center. All who knew and loved her are welcome to attend. She is so missed.

A visitation was held Monday, July 31, 2017 at Weddle Funeral Services Stayton, Oregon.

Arrangements entrusted to Weddle Funeral Services.