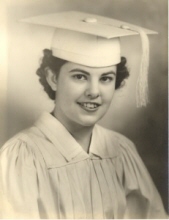 Obituary for FLORENCE C. ARRITOLA
November 8, 1922 December 9, 2012

Mt. Angel Florence was born in Mayville, Oregon to Benjamin F. and Florence Greiner.  She married John C. Arritola on September 17, 1945.  They made their home in Mt. Angel in 1949 to 1970 when they moved to Bend after retiring in 1978 they moved to various Eastern Oregon communities before moving to Forest Grove in 1986 to 2008 at which time they moved back to Mt. Angel. Flo enjoyed cooking at which she excelled.  She loved home life with her family around.   She is survived by her husband, John, sons: Rick (Char), Don (Carol), Dave, Frank (Patt), Jim (Darlene), Bob (Laura), Ron (Stacy), daughter: Louise (Keith), daughter in law, Barb Arritola,  sister, Joiene Adams, 16 grandchildren, 25 great grandchildren.  Visitation will be Wednesday, December 12, 9 to 5 at Weddle Funeral Chapel, Stayton.  Vigil/Rosary will be Friday, December 14, at 7:00 p.m. with a Memorial Mass on Saturday, December 15, 2012 at 11:00 a.m.  both at St. Mary Catholic Church, Mt. Angel.  A Private Family Graveside will be at Willamette National Cemetery in Portland.  Contributions can be made to Willamette Valley Hospice.  Arrangements entrusted to Weddle Funeral Services.

Arrangements entrusted to Weddle Funeral Services Stayton, OR.