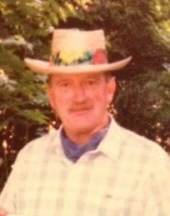 Obituary for FRITZ C. KEUDELL
December 30, 1943 September 24, 2013

Born on the Keudell family farm, Fritz graduated from Cascade H.S.  He served in the National Guard.  As a young boy, he enjoyed all things about cars.  He worked for NAPA Auto Parts and Car Quest.  He also spent many hours painting canvas and scenes on farm implements, as well as trying his hand at interesting crafts, such as belts, buckles and woodworking.  He married Sharon Betker in 1963, they later divorced, and he married Marilyn Davis in 1990.  He was actively involved in Stayton City politics for several years.  Fritz was a 15 year member of the Elks Lodge 336.  He is survived by his wife, Marilyn;  children and step children; Scott, Kent (Gina), Kevin (Shannon),  Grant , Angie, and Brian;  siblings, Esther, Lynore, Myrtle, and Ken; grandchildren, Hannah, Wyatt, Gabe, Claire, Kayla, Kye, Emmah, Jassmine, Emily, Aaron, and Desi. He was preceded in death by his brothers, Harvey and Wendell. Celebration of Life   Friday, September 27, 2013 at 1:00 P.M. at the Royal Mobile Estates Clubhouse, 4652 Avens Ave NE, Salem, 97301.

Arrangements entrusted to Weddle Funeral Services Stayton, OR.