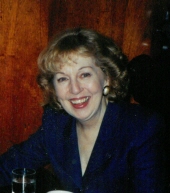 Obituary for GAIL HEYWOOD
June 17, 1934 – April 7, 2013

 Gail passed away peacefully in her sleep at her home in Stayton, Oregon after a long courageous battle with urethral cancer. Gail Ormsby Evans was born in Rhyl, North Wales, to Percy Evans and Annie Heywood. She married Ronald Martin and they had two daughters. They moved to the U.S. in her twenties and she worked as a secretary. She was preceded in death by her parents, a brother, John, and a sister, Stella. She is survived by; a half-brother, Ian Bromley Evans of Wales; two daughters, Veronica (Nick) Glazebrook and Vanessa (John) Guidon,; seven grandchildren, Alex, Gillian, James, Philippa, and Eleanor in the U.K.,  and Phillip and Miles in the U.S.; two great-grandchildren, George and Charlotte; and many friends in both the U.K. and U.S. Gail will always be fondly remembered for her love of animals, especially dogs and horses. She was admired for her natural charm as a hostess and her elaborate parties. She and second husband, Elroy Schoppa, enjoyed the outdoors, especially hunting, fishing, hiking, and travel. Gail was a member of Calvary Lutheran Church in Stayton. A Celebration of Life honoring Gail will be held there on Sunday, May 5 at 4:00 P.M.

Arrangements entrusted to Weddle Funeral Services Stayton, OR.