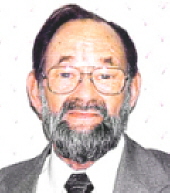 Obituary for Gordon S. Burns
Gordon S. Burns
May 16, 1931 July 1, 2009
Sublimity, Oregon

Gordon was born in Portland, Ore. and lived in Salem, Klamath Falls and then moved to Stayton in 1946. After going to St. Marys grade school in Stayton, he graduated from St. Boniface High School in Sublimity. During his school years he helped his mother and dad (Bob and Vida James) in the Texaco Service Station.