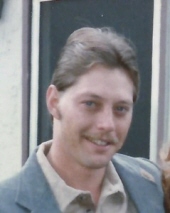 Obituary for Guy W. Schader
Guy W. Schader

December 2, 1958 January 26, 2016

Salem, Oregon

Guy was born in Denver, Colorado, on December 2, 1958 to George and Jessie Schader. He was the youngest of 3 children and grew up in California. He moved to Salem Oregon in his early thirties and made Oregon his home. Guy worked in his own business as CALL MR. FIX IT, your go to Guy, for home repairs of all kinds and could fix just about anything and everything. His hobby was buying and selling old cars and making them run like new again.  He also did woodworking and made beautiful gifts for his family and friends. Guy is loved very much and will be missed more than words can say. He is survived by his brother Robert, sister Donna Aman, three children; Sherese Wilson, Brandy Roberts and Jessica Schader, 8 Grandchildren, plus many nephews, nieces and cousins. Memorial service Saturday, January 30 at 2 p.m. at the New Life Church in Stayton.

Arrangements entrusted to Weddle Funeral Services.