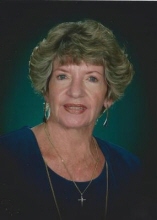 Obituary for HAZEL CAROLINE GLOVER
November 20, 1931 August 8, 2013

Hazel Carolyn Glover passed away on Thursday, August 8 at Santiam Memorial Hospital after suffering a major stroke. Hazel was born in Pampa, Texas on November 20, 1931, and she raised her family in Alaska and in Gates, Oregon. Her work life included being a cook for the Forest Service, an office manager, a reporter, and a detective. Among Hazels many passions were cross country skiing, bicycling, hiking and singing. Always willing to give of her time, Hazel was a supporter of many organizations. She will be remembered as one who never met a stranger, as a gourmet chef, as a warm mentor, and as a ferociously devoted mom, grandmother and friend. Hazel is survived by: her children, Lisa Elliot, Bill (Linda) Gabriel, Ginger Gabriel (Scott Downey), Mike Glover and Kate (Cap) Sharples; 11 grandchildren; her sister, Martha (Fred) Taylor; 6 nieces, 4 nephews, and 12 great-grandchildren. She was preceded in death by her son, Kim Gabriel, grandson Jeremy Gabriel, daughter-in-law Sarah Glover, daughter Trina Bockelman, and her beloved husband and love of her life, Al Glover. A Celebration of Life will be held at 3 p.m. Thursday, August 15 at Stayton United Methodist Church, 1450 Fern Ridge Road, Stayton. In lieu of flowers, donations may be made in Hazels name to the PEO FW (503-362-5258 for info) or to the Stayton Public Library Foundation.

Arrangements entrusted to Weddle Funeral Services Stayton, OR.