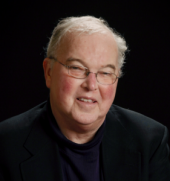 Obituary for HENRY T. MILLER
May 14, 1942 – April 24, 2014

Henry was called home to Heaven on April 24th. He was born on May 14, 1942 to Henry and Margaret Miller in Portland, Oregon. After attending 1st and 2nd grades in Nome, Alaska, he finished his schooling in Union, Oregon, graduating from high school in 1960. Henry married Connie B. Sanders on August 9, 1963 and together they raised 4 wonderful children. He continued on with his education and earned a Bachelor Degree from Northwest Nazarene College in 1965. He attended Portland State University and earned a Master's degree in 1975 then continued his education beyond that with at least 70 more credit hours.

Henry was a school teacher for 32 years, working for two years in the Crescent City, California School District, then for 30 years in the Beaverton, Oregon School District. He was also the co-owner of Miller Family Enterprises, Inc. which was started when St. Helens erupted in 1980.  Henry was a member of the Church of the Nazarene, serving on the Church Board in Crescent City, California, and Oregon Churches in Beaverton, Portland First, and Bend. He was a member of the National Honor Society. Henry received the District Timothy Award in 1996, the NYI Bible Quizzing Service Award in 2010, and the Regional Timothy Award in 2011. He was involved for 34 continuous years in Bible Quizzing for the Nazarene Church with previous years of youth ministry. He was District and Regional Quiz Director, on the Oregon Pacific Nazarene Sunday School Board, served as Oregon Pacific Delegate to San Antonio General Assembly and on the National Quiz Advisory Board. Henry's greatest life achievements were 50 faithful years of marriage to Connie B. Miller and as a loving father.

Henry was preceded in death by his parents and one grandchild, Kherington Miller. He is survived by his beloved wife and constant companion Connie B.; children; H. Alexander (Regina) Miller, Heidi Adah Miller, Hadassah Anne (David) Webb, and Hannah Alexandria Miller; siblings Alice Fox, Raymond Miller, Donna Howse, and Gerald Allen Miller; grandchildren; S. Isaiah Miller, S. Isaac Miller, Seth Miller, Christian Miller, Rhett Miller, Faith Webb, Hope Webb, and Joy Webb.

Visitation will be Friday, May 2, 2014 from noon to 5:00 P.M. at Weddle Funeral Services. Saturday, May 3, 2014, Graveside services will be held at Cloverdale Cemetery, Turner at 11:00 A.M. followed by a Memorial Service at South Salem Church of the Nazarene at 2:00 P.M.

Arrangements entrusted to Weddle Funeral Services Stayton, OR.