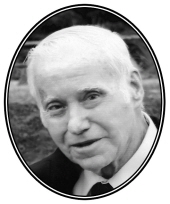 Obituary for Huston David Garoutte Jr.
May 13, 1932 – March 25, 2013

West Stayton – Huston was born to Huston David Sr. and Nannie Amanda Garoutte in Quapaw, OK.  He was raised there on the family farm before moving to Marion, OR.  He married Pauline Jones on July 14, 1951 in Stayton, OR, a marriage that lasted 61 years.  Huston served in the military during the Korean War, where after he and Pauline settled down in West Stayton, OR and started their family.  He then made a long career of working in the local lumber mills.

His greatest loves in life were fishing, hunting, and watching the family he loved so dearly grow over the years.  Huston is survived by his loving wife Pauline Garoutte, his sister Nancy Garoutte, his son David (Beverly), and his daughter Gaylene (Eugene).  He is also survived by his grandchildren Jennifer (Roy), Scott (Amanda), Chris (Heather), Keri (Benjamin), and his great grandchildren Kodi, Toree, Kylee and Allison.

The family would like to thank Santiam Memorial Hospital, the doctors and ICU staff, with a special thank you to Jeremiah for his great compassion and care.

Huston was a great man, and in turn will be missed greatly by all who loved him.  He created a wonderful family with a strong bond that can never be broken.  In all that he touched, his legacy will live on.

A memorial service will be held on Sunday April 7th at the Aumsville Community Center from 12:00pm to 4:00pm.

Arrangements entrusted to Weddle Funeral Services Stayton, OR.