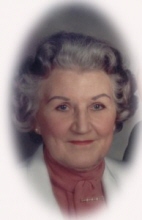 Obituary for Ina Linda Whitten
Ina Linda Whitten

January 28, 1915 January 2, 2013

Ina Linda Whitten passed away peacefully on January 2, 2013 in Vancouver, Washington, about 4 weeks shy of her 98th birthday. She was born on January 28th, 1915 at home inRosburg,Washington, across the Columbia River fromAstoria. She was the thirteenth child in her family and her mother called her "the youngest a-one" from that point on. Her parents immigrated fromFinland, were married inAstoria in 1888, and settled in Rosburg. Ina finished grade school there and later went toBeautySchool inPortland. She then worked in Woodburn as a beautician for several years. In 1940, she married Eugene Noyes Whitten, from nearby Skamokawa. They moved to Cougar,Washington later that year where Noyes logged near the base ofMt.St. Helens. In 1941, they relocated toScio,Oregon for several years while Noyes logged in the Quartzville area. In 1943, they moved to Idanha, where Noyes logged on theNorth Santiam. In 1955, they relocated toMillCity where Noyes continued logging until he retired. In 2001, Noyes died and in 2002, Ina moved to the Marian Estates in Sublimity where she remained until 2011 when she moved toVancouver,Washington to be nearer her children and their families. In Idanha andMillCity, Ina took great pride in her flowers and yard, earning several awards for "Best Landscaped Yard" inMillCity. Over the years, Ina and Noyes took many trips around theUS and also enjoyed visitingCanada,England,Finland,India,New Zealand,Australia, andTahiti.

Ina is survived by her daughter, Cara Lee Crowder and husband Tom of Lake Oswego, and her son Charles ("Rusty") Whitten and his wife Sharon of Battle Ground, WA, Grandchildren Christina Crowder in Hamden, Connecticut, Lisa Crowder in Bryan, Texas,Kevin Whittenand wife Lisa in Yacolt, WA and Jeffrey Whitten and wife Shelly in LaCenter, WA, and 5 great-grandchildren; Katelyn andBethany Whitten(LaCenter), and Eric, Sam, and Lena Whitten (Yacolt).

She was preceded in death by her husband of 61 years, Noyes (2001), father Matt (1915), mother Rosa (1953), brothers Matt, Charlie, Richard, Andrew, and Ted, and sisters Mary, Ida, Hilma, Sophie, Alma, Jennie, and Helia.

Visitation is on Thursday, January 10 from 9am-4pm and a funeral service will be held on Friday, January 11 at 1:00 P.M. at  Weddle Funeral Chapel. Contributions to the North Santiam Historical Society.

Arrangements entrusted to Weddle Funeral Services Stayton, OR.