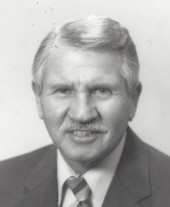 Obituary for Ira Mike M. Huddleston
Ira Mike M. Huddleston

March 12, 1921 September 23, 2016

Stayton, Oregon 

Ira McKinley (Mike) Huddleston was born March 12, 1921 in Mattoon, Illinois and died peacefully surrounded by family on Friday, September 23, 2016 at his home in Stayton.  Mike was the 4th child of Edna Bell Davis and Ira Lewis Huddleston and was preceded in death by his parents, his siblings Wendle, Wayne, Glen, Betty and his wife, Margaret and his son Jeff.

He leaves behind 5 children, Donna (Bill) Coutts, Sue (Lance) Rosenau, Jim (Christy) Huddleston, Chris (Adam) Stewart and Jon (Jodene) Huddleston and his daughter-in-law Catherine Huddleston.  In addition he was blessed with 17 grandchildren and 29 great grandchildren.

Mike served in WWII as an Aviator Ordnanceman 1st Class and saw action while on the USS Lexington and the USS Saratoga.  He married Margaret Sylvia Youngren on April 13, 1945 and moved to Oregon in 1946.  He graduated from Oregon State College in 1951, 4th in his Engineering class.  He never wavered from his loyalty as a Beaver Believer. 

He began his civil engineering career in Coos County.  He later served in Newport as the Lincoln County Engineer until 1969 when he moved with his family to Stayton to become the Executive Director of the Asphalt Paving Association until his retirement in 1986.  While in Stayton he served for many years on the Stayton High School Booster Club.

Mike was an outdoorsman a renowned salmon fisherman, first rate steelhead catcher, avid golfer and an enthusiastic crabber and clam digger.  He was an advocate for protection of wildlife and rivers and served on the Northwest Steelheaders Association, receiving the 'Member of the Year' award for the entire state in 2012. 

He had a passion for sharing his knowledge and skills with multiple generations of his family and friends.

Private interment took place in Willamette National Cemetery. A celebration of life will be held at 2:30 on Sunday, October 9, 2016 at the First Methodist Church in Stayton.  In lieu of flowers, the family asks that you send a donation to the Jeff Huddleston Memorial Scholarship Fund, 1350 E Pine Street, Stayton, OR 97383.