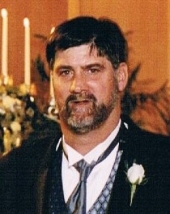 Obituary for JAMES DONALD BLADES
June 6, 1952 June 19, 2013

James was born in Salem, Oregon to Don and Eleanor (Doerfler) Blades.  He graduated from Regis High School in 1970.  He was a Farmer by choice and began by working with his father on the family farm.  As a young man he was active in the Knights of Columbus and Sublimity Harvest Festival.  He also was a member of AA which provided great support.  He is survived by his children: Lisa Blades, Travis Blades, Sara Powell, Jamie Vohs, Blaze Itzaina, siblings: Roger Blades, Wally Blades, Donetta Bunde, 8 grandchildren.  He was preceded in death by his parents and brother, Dennis.  A Memorial Mass will be Tuesday, June 25, 2013 1:30 P.M. at St. Boniface Catholic Church, Sublimity.

Arrangements entrusted to Weddle Funeral Services Stayton, OR.