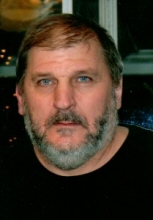 Obituary for JAMES F. MAHONY
January 5, 1955 November 5, 2012
Scio, Oregon

 James Francis Mahony was born on January 5, 1955 in Newberg, Oregon to Michael and Mildred Mahony. He grew up on the family farm off River Road in Gervais, Oregon. He attended elementary school at Sacred Heart Catholic School and graduated from Gervais Union High School in 1973. He was involved in Cross Country & Track in high school and ran two marathons. He served as Corporal in the Oregon National Guard until 1981.  James married Debra Kay Rife on February 14, 1975 and she preceded him in death in 1980. James moved around often over the years, but he has called Scio home over the past 18 plus years.  He enjoyed fishing, hunting and other outdoor activities. Over the past year he became involved with the Tribal Market Place at Spirit Mountain casino and considered many of the vendors family. James will be deeply missed by children: Jerred Smith, J-me (Brad) Iverson, Michael Mahony, Stafey Kalugin, Brandon Covey, and Steven Covey, siblings; Duane (Liz) Mahony, Mary (Bob) Lanning, Tom (Anna) Mahony, Helen (David) Taylor, and George (Ruby) Mahony, grandchildren; Kaden, Lillian, Stefani, Bradley, Jessica, Austin, James, Dio, and Isaiah, great-grandchildren; Lilia and Alexis. He was also preceded in death by son; James Mahony, brothers; William Bill Mahony and Charles Mahony. Celebration of life will be Tuesday, November 13, 2012 at 11:00 A.M. at Weddle Funeral Chapel with burial at St. Louis Cemetery at 2:00 P.M.

Arrangements entrusted to Weddle Funeral Services Stayton, OR.