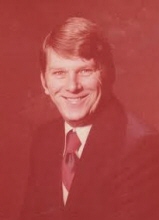 Obituary for JEFFREY M. LONG SR.
June 16, 1937 July 3, 2014
Turner, Oregon

Jeffrey was born to Fred R. Long, Jr. and Elizabeth Hultberg Long, in Montclair, NJ., and grew up in Glen Ridge, N.J., the oldest of three children. He was an accomplished sprinter at Glen Ridge High School and went on to attend Rutgers University. He served in the United States Marine Corps from 1958 to 1961, then went on to work on Wall Street, before later becoming a career salesman. On August 1, 1970, he married Carol King, and in 1979, they moved to Turner, OR where they raised their three children. Some of his endeavors and accomplishments include being on the Turner Planning Commission for two years, being on the Turner City Council for eight years, and a volunteer at Kaiser Permanente for ten years. His most favored enjoyments in life were spending time with his family, watching his granddaughters grow and prosper, bird watching and working in his beautiful yard. Jeffrey is survived by his loving wife Carol, sons Jeffrey Jr., and David, daughter and son-in-in-law Tammy and Steve Peterson, granddaughters Alexa and Madelynn Peterson, sister Susan Brock (Westfield, NJ), brother Stephen H. Long, Sr., (New York, NY), as well as several nieces and nephews. Private internment will take place at Willamette National Cemetery in Portland, OR. The Memorial service will be at Salem Alliance Church on Wednesday, July 16, 2014, at 1:00 p.m. In lieu of flowers, donations can be made to Salem Alliance Church High School Missions.

Arrangements entrusted to Weddle Funeral Services Stayton, OR.