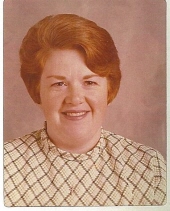 Obituary for JOYCE M. MORSE
March 16, 1942 April 14, 2013
Scio, Oregon Resident.

Joyce Marie Bynum Morse blessed her parents, Daniel (Dick) Bynum and Betty Jean Sledge Bynum, as she entered this world on March 16, 1942 at the Salem Hospital.  On April 14, 2013, following a multitude of extended illnesses Joyce left this world to spend eternity with her Savior.  Her parents and her sister, Carol Myers preceded her in death.  Joyce grew up in and devoted her life to the small community of Scio, Oregon.  She married her husband, Ken Morse, on March 12, 1960 at her parents home on Rodgers Mountain.  They initially set up house keeping and began their family in California, returning to Scio in 1962.  They became the proud parents of three little girls, Chris, Cori and Carrie.  Joyce graduated from Scio High School three months following her marriage to Ken and later attended Linn Benton Community College.  She spent a short period of time as a Real Estate agent; however, after becoming the city recorder and manager for the City of Scio, she thrived on a routine that lasted thirty years.  It could be said that the City of Scio was her second love, right next to her husband and family.  She devoted many long hours to her work and her love for her community was a gift for all.  Joyce truly considered Scio her city, serving as Grand Marshall of the Linn County Lamb and Wool Fair parade in 2008.  Her experience helped to make her volunteerism a legacy to the community.  In addition to her long work hours, Joyce was an active member of the Scio Lions Club for many years, receiving the prestigious Helen Keller Benefactor award in 2008 as a tribute to her years of dedication.  She headed up and participated in a multitude of activities throughout the years, including serving as Treasurer to Boy Scout Troop # 326 for which she received a treasured Certificate of Appreciation.  Another organization that Joyce supported with her zeal for improvement was the Linn Library League.  She spent long hours supporting and assisting the group to meet its goals.  Last, but certainly not least, was Joyces love for bowling.  She was a board member of the Oregon State 600 Club; manager of the Mid-Valley Bowling Association, as well as life member  and past secretary of the Albany Womens Bowling Association.  Joyce will be missed by her fellow members, not only for her skills, but her dedication and belief in being a true and loyal friend.  Joyce is survived by her husband Ken of Scio and daughters; Chris Thayer of Scio, Cori Luckini and husband Randy of Albany, Carrie Gollehon and husband Jeff of Vancouver, Washington; grandchildren; Sarah Gollehon of Portland, Oregon, Lyndie Brown and husband Ryan of Jefferson, Oregon, Thomas Thayer and fiancé Candi Kanster of Leganon, Oregon, Justin Sabin and fiance Natalie Hopkins of Scio, Kelsey Thayer and fiancé Mike Harig of Lyons, Oregon, Allie and Evan Gollehon of Vancouver, Washington, great grandchildren; Audrey Brice of Portland, Oregon, Nevaeh Thayer of Lebanon, Oregon and brother; Larry Bynum and wife JoAnn of Lebanon, Oregon, Richard Bynum and wife Janet of Kearny, Arizona.  Joyce was also blessed with many nieces and nephews and a multitude of close friends.  Her life was a testimony of determination and never ending hope and care.  A Memorial to celebrate Joyces life will be held at the Scio Christian Church on Tuesday, April 23, at 11:00 A.M.  Donations may be made to your favorite charity in Joyces memory.

Arrangements entrusted to Weddle Funeral Services Stayton, OR.