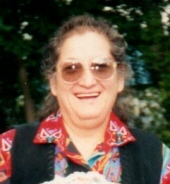 Obituary for JoAnn Coil
JoAnn Coil

March 9, 1944 – Oct. 21, 2012
Salem, Oregon

Jo Ann Coil passed away on Sunday Oct. 21st in Salem.  She was born in Napa, CA on March 9, 1944.  The daughter of Melton and Jessie Baker.  She  graduated from Napa High School and moved to Salem in 1970.  Jo Ann was proud of her Native American Heritage and enjoyed attending Pow Wow's.    She had worked for over 20 yrs as a Security Guard for Elmer Terry  Security in Salem.  She enjoyed dancing, playing pool and going to casino's as well as traveling and going to Rodeo's.  She is survived by family living in California, Minnesota and Salem.  No service is planned.  Memorials may be made to Diabetes Assoc. or Multiple Sclerosis.

Arrangements entrusted to Weddle Funeral Services Stayton, OR.