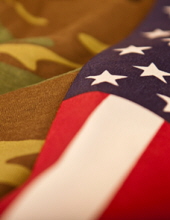 Obituary for Joseph Lee Strickland
Joseph Lee Strickland, age 74, passed away in Albany, OR on July 23, 2020.

Joseph was born on September 23, 1945 in Hernando County, FL to Joseph and Verabella (Juday) Strickland.

Joseph served in the United States Army and the United States Air Force. In 1968, he married Shirley Strickland and they had a son, Todd.
Joseph lived on boats for most of his life, and he loved being on a boat in the ocean.

Joseph was preceded in death by his parents and his sister, Judy. He is survived by his son, Todd Strickland; his grandchildren, Brittany, Megan Jane and Jade; his great-grandchildren Maddie and Kendall; and his brother, Gary. He will be greatly missed.

The family will be having a private service.


Events