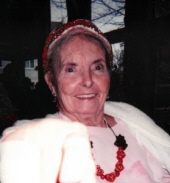 Obituary for Joyce E. Christensen
Joyce E. Christensen

October 30, 1936 May 25, 2017

Salem, Oregon

Joyce Ellen (Wilcox) Christensen died on May 25, 2017 in Salem, Oregon. She was born on October 30, 1936 in Belle Fourche, South Dakota, to Archie and Luella Wilcox. They lived in Alzada, Montana where her dad ran a sheep wagon. They moved to Minnesota, where they lived in a home with a dirt floor. The family moved to Washington State during World War II by troop train. Joyce attended eight different grade schools, graduating from North Salem High School in 1954. She worked as a legal secretary/legal assistant during her working years, later retiring in 1998.

Joyce and Victor Christensen met and were married in 1983, working side-by-side in the business of growing, tending, and selling Christmas trees. They sold trees both wholesale and retail from their tree lot in Fremont, California. Joyce enjoyed square dancing, ballroom dancing, gardening, traveling, painting, crafts, and watching the Little North Fork of the Santiam River from their home. She proudly belonged to the Salem Rotana Club, a small business and professional women's club, and attended the First United Methodist Church in Stayton.

She is survived by her brothers, Gary (Sharon) Shelton, Brent (sue) Wilcox, and Glen (Linda) Wilcox, Step-daughters; Roxanne, Gail, and Tammy; several nieces and nephews as well as her beloved friend and caregiver, Jane Albin. Joyce was predeceased by her husband, parents, and brother.

Contributions may be made to the First United Methodist Church of Stayton, Oregon, or the Parkinson's Foundation. A memorial service will be held on Saturday, June 10, 2017 at the Willson House in Salem, Oregon at 9:30am. A graveside service will be held later the same day at 12pm at Lone Oak Cemetery in Stayton, Oregon. Arrangements entrusted to Weddle Funeral Services.