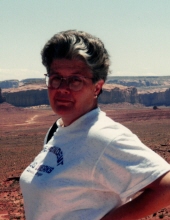 Obituary for Joyce Lucille Ellis
Joyce L. Ellis, 79, passed away peacefully in Albany on December 1,2020. Joyce was born in Durango, Colorado, the oldest of 8 children, grew up in Colorado and met her soon to be husband, Keith C. Ellis while still in high school in Cortez. She and Keith were married in September 1957 and moved to Oregon. Her family was moving to Arizona and Keith's family was moving to Oregon. Joyce completed high school after they were married. After they were married Keith joined the Army for a couple of years, after he got out Keith found a job in Corvallis and they made it their home.

Joyce went to college in her late 20s and got her degree in Business from Oregon State University. She worked in accounting until, in her 40s she went back and got a master's degree in education. She then taught adult education until she retired.

Joyce was preceded in death by her husband Keith; her parents Edna Eva (Smith) Fry and Gordon Lester Schmehl as well as her bothers Larry Schmehl, Kenneth Schmehl and Earl Morris. Joyce is survived by her son David and wife Andrea (Povis) Ellis and their Children Sophie, Lilly, Maisie, and David; her daughter Brenda and her husband Stephen Matthews; her son Ron and his children Danielle and Matthew; her brother David Morris, her sister Kay (Morris) Johnson & husband Steven Johnson, sister Colleen (Morris) Bruns and family, sister Correen (Morris) Becher & husband David Becher and family, sister Darlene (Beckman) Holst and husband Dick Holst and family. As well as several step and half siblings and a large extended family.

Joyce was incredibly creative. She would tackle any sewing project from clothing, to quilts, to upholstery, including her daughter's wedding dress. She painted, sketched & was an avid gardener. She enjoyed her 1957 classic T-bird, driving it daily commuting to work for many years. She and Keith enjoyed camping at the coast, in the valley and eastern Oregon. They took the motor home from coast to coast a few times and stopped to see and visit with friends and family along the way.