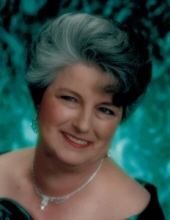 Obituary for Karen Lee Drushella
Karen Lee Drushella

May 30, 1944 January 31, 2018

Lebanon, Oregon

Karen Lee Drushella (Engel), 73, of Lebanon, Oregon, died January 31, 2018, at Evergreen Hospice in Albany. She is survived by her three children and their spouses, Timothy W. Engel (Gia) of Albany, Tracy L. Stearns-Church (John) of University Place, WA, and Marcy R. Engel-Christensen (Scott) of Albany.  There are 6 grandchildren and 2 great-granddaughters: Melissa Engel, Jessica Engel, Jason Stearns, Kristin Stearns, Zackary Engel-Christensen, Benjamin Engel-Christensen, Emma Jensen and Evelyn Booth.

Karen was born in California and moved to Oregon in 1965 to be near her mother. She met Garth Engel and they married in 1968.  He died in 1993.  She married Douglas Drushella in 1995. He died in 2016. She enjoyed bingo and cards and games with her family and friends.  She had a great sense of humor.

There are no services per her request, and a private ceremony will be held for her final resting place.