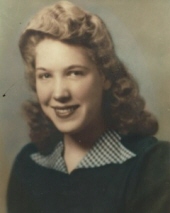 Obituary for L. DARLENE KILMER
September 15, 1929 July 20, 2014
Stayton,  Oregon

L. Darlene Kilmer was born in Windham, Ohio on the 15th of Sept. 1929. She passed away on Sunday, July 20th at her home in Stayton, surrounded by her family. She was a registered nurse for 41 years but caring for people was a lifetime career. Darlene moved to Oregon in 1961 with her first husband, William B. Hoffhines, whom she cared for until his death in 1993. She was married to Robert Kilmer on Dec. 15, 1995 and they made their home in Stayton. She was a member of the Methodist Church and enjoyed sewing, quilting, photography, gardening, reading and finding ways to make life wonderful for her growing family. Darlene is survived by her husband, Robert; Children, William Hoffhines Jr. and Ralph "Edward" Hoffhines both of Salem; daughter, Debbie Brown of Jefferson; brother , Charles McDivitt of Ohio; sisters, "Jeannette" Shedd of Ohio and Nancy Hill of Missouri; 7 grandchildren and 9 great-grandchildren. She was preceded in death by brothers, George, Harold, Robert, Carl and Franklin; sisters Dorothy, Mildred and Iris. Memorial contributions may be made to the Schizophrenia Association.

Arrangements entrusted to Weddle Funeral Services Stayton, Oregon.