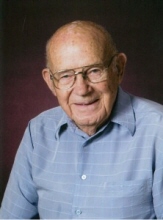 Obituary for L. John LJ Van Lydegraf
Laude John LJ Van Lydegraf

June 4, 1923 March 15, 2016

Salem, Oregon

John Van Lydegraf, 92, died Tuesday morning March 15, at Lancaster Village in Salem.

A lifetime resident of Salem, OR, he leaves his wife of 72 years, Ina; his son Dale; 2 daughters Donna and Janelle; 7 Grandchildren; 9 Great-Grandchildren and a true, close friend Shirley DiShon-Richardson.

John served honorably with the army during WWII in both Europe & the South Pacific. Upon his return, he owned and operated several gas stations for 20 years, & also owned D & V Hardware in Keizer and later South 12 th St. for 12 years. He then commercial fished on the Donella J for 2 years, after which he became a home fuel delivery truck driver for Capital City Transfer. After retiring in 1985, John and Ina became snowbirds traveling to Arizona each year for nearly 30 years. After years of forming numerous, local friendships, their network of friends became widespread since everyone they met seemed to be from different states.

John Van Lydegraf ( LJ ) had many activities and was passionate about (hunting, fishing & camping) including pastimes (in gardening, home maintenance, wine making, hunting mushrooms, pressing apples for cider, & crabbing, just to name a few). He was always the first person to offer when anyone needed help with something. His tenacity, positive humor, personal strength, & wisdom will be greatly missed by many. He was often heard saying when asked how are ya John ( well Im still on the right side of the grass)

Celebration of life will be held on Saturday, 3/19/16 at Calvary Lutheran Church, 198 Fern Ridge Road, Stayton, OR, at 3 PM. Social gathering immediate following.

Arrangements entrusted to Weddle Funeral Services.