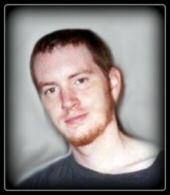 Obituary for LESLIE JAMES LORANGER
LESLIE JAMES LORANGER
Our Beloved Son
March 16, 1975 December 27, 2011
Aumsville, Oregon Resident

Aumsville Les passed on to be with Jesus and his Grandma.  He will be greatly missed by his father; Leon, mother; Debbie, brother; William, Grandma Loranger, nephew; Wyatt, niece; Lily, As well as numerous Uncles, Aunts, Cousins and Friends.  Special Thanks to Uncle David, Aunt Gean, cousins; Amiee, Chris, Liz, Tori, Boo and Emily.  Also much gratitude for your kindness and care to Willamette Valley Hospice, Bookbyte and Weddle Funeral Services.  You are Angels from above.  God Bless!  A Family Memorial Service is pending.

Arrangements entrusted to Weddle Funeral Services Stayton, OR.