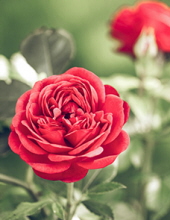 Obituary for LaVerne Keith
LaVerne Keith
April 1952 – September 2019
Picture is with Jonetta the flying squirrel (picture coming soon)

LaVerne had a great family, lovely friends, and a good life with clean air, pure fresh water, produce straight from the garden + salmon right from the river. Born in Tillamook, Oregon. 

Preceded in death by her parents, Paul and Virginia Suter. Survived by: Sisters  - Joan Hurliman (Tillamook, OR), Patty Leming & husband Dan (Albany, GA), Lora Lee McKinney (Albany, OR), Jerilee Suter (Portland, OR); Husband – Harold Keith (Corvallis, OR); Children – Sean Keith & wife Xenia (San Francisco, CA), Erik Keith (Seattle, WA), Rose Keith (Portland, OR), Zahuma Keith (Corvallis, OR), Aaron Keith (Portland, OR); Grandchildren – Tyler Dain & Chloe; Numerous nieces and nephews, grand and great-grand nieces & nephews. 

Goodbye and best wishes!!!