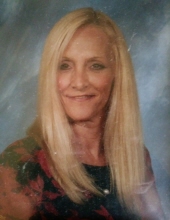 Obituary for Lela Maxine Fraker
Lela Maxine Fraker was born March 22, 1957, in Rockford, Illinois, to Lela Evans Adams. Lela's mother married B.W. Adams, and he was the dad that she grew up with. She worked for Rockford Auto Auction and WAHL Clipper company in Illinois. She made her way out to Oregon and married Robert Ward in Lebanon, Oregon, and lived there for 22 years. 

Although she endured some tough times in her life, Lela was very proud of the fact that she was drug free for 15 years. She was a very loving and caring soul, willing to help anyone that was not so blessed as she felt she was. Lela loved going to the beach and watching Chicago Cubs games. She also did volunteer work when she could.   Lela was preceded in death by her son Michael Stahl. 

She is survived by her husband Bobby Ward; daughter April Stahl; grandchildren Jaemin, Jaiden, and Jalen; and her brother William Gilliland.

The family thanks you for the love and support you have shown them over the last few days. Many have asked how they can help or lend a hand. In lieu of flowers the family has asked that contributions be made on this memorial page to cover funeral and accrued medical expenses. Your kind thoughts and messages are much appreciated during this incredibly difficult time.