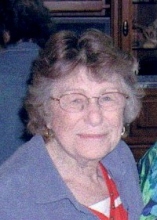 Obituary for Martha Louise Snead
Martha Louise Snead

February 9, 1932 January 21, 2017

Stayton, Oregon

Martha Louise Snead, 84, of Stayton, Oregon went home to be with the Lord on January 21, 2017. Martha was born in Carlisle, Arkansas, the daughter of Walter and Henry Etta Nation, born on February 9, 1932. Martha is survived by her sons; Roger Terry of Stayton, and Wade Terry of Troutdale. Three grandchildren; Brett Terry, Kyle Terry, and Amanda Terry. Four great-grandchildren, and her two sisters; Doris Gleason of Salem and Charlotte Cates of Cabot, Arkansas. She was preceded in death by her husband Albert Terry, married from 1949 to 1978 and her second husband, Delbert Snead, brother Louis, and sisters; Carra, Lavada, and Pat. Martha worked as a dental assistant, a homemaker, and a caregiver until she retired at the age of 80. In her spare time she loved to work in her garden, do canning, and cook for her family. Martha had an unwavering faith in God. She never did anything at a normal pace her hands and legs were never still. Throughout her life, she maintained a sweet and simple demeanor that won the trust and hearts of many. Martha was greatly loved and will be dearly missed. A Memorial Service will be held on Saturday, January 28, 2017 at 1:00PM at Weddle Funeral Chapel.

Arrangements entrusted to Weddle Funeral Services.