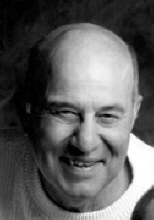 Obituary for Orville Earl Speer
Orville Earl Speer

December 10, 1932 August 31, 2017

Lyons Orville Earl Speer was born on December 10, 1932 in Newberg, Oregon. He was the eighth of twelve children born to John E. and Bessie (Olson) Speer. He has resided in Lyons, OR for more than 50 years. He attended Cascade High School and served in the United States Army.

In 1959, he married Jean Luke and they had three children, Dawn, Laura, and John. Orville and Jean recently celebrated their 58th anniversary.

In 1995, after 34 years, he retired from Frank Lumber Company. He loved to work in the garden and watch old movies on TV.

He is survived by his wife Jean, daughters Dawn Kinzel (Chuck), Laura Christensen (Jon), his son John, nine grandchildren, two great-grandchildren, three sisters, two brothers, and numerous beloved in-laws, nieces, and nephews. He was preceded in death by his daughter-in-law Heidi Polly Speer and his great-grandson Benjamin Christensen.

A Celebration of Life will be held Saturday, September 9, 2017 from 1-4 pm at the Stayton Community Center, 400 W Virginia St, Stayton, OR 97383.

Orville loved growing flowers. His family and friends are welcome to bring flowers from their backyard to the celebration or make a memorial donation to Oregon Public Broadcasting at OPB.org or by mail OPB, 7140 SW Macadam Ave, Portland, OR 97219.

Arrangements entrusted to Weddle Funeral Services.