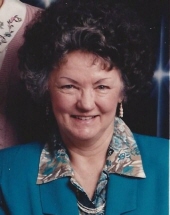 Obituary for PATTY L. REDMILL
PATTY  L.  REDMILL

January 23, 1931   †   January 7, 2014

Patty L. Redmill was born in Tulsa, Oklahoma on the 23rd day of Jan. 1931. She was one of 11 children born to Leslie and Beaula Bliss.  Patty  passed away in McMinnville on Tuesday, Jan. 7th with her family by her side. Patty was married to Lawrence Eldon Keele they had 3 children, Melinda, Steve and Pamela.  Patty moved to Salem in 1965.   Patty was married to her 3rd husband, Rev. J.L. Redmill and together they  loved serving others and ran a mission and boarding house for the homeless, it was called "Word of Life Fellowship".  J.L.  preceded her in death on Aug. 28, 1992.   Patty was a member of the Assembly of God Church in Turner and was an interior decorator  in Salem for 20 years.  She was a prayer warrior and  loved the Lord with all her heart.  The family has seen many miracles through her prayers.  The family has been blessed to have had her in their lives.  Patty is survived by her daughters, Melinda Myers  and Pamela Parker; son, Steve Keele; brothers, Larry, Carl and Harry Bliss; sisters, Shirley Middleton and Martha Nelson;  17 grandchildren; and multiple  great grandchildren.  Her Bon Voyage Celebration of Life will be held on Saturday. January 18th  at  1:00pm  at Weddle Funeral Chapel with reception following. Private burial will be at Lane Memorial Gardens in Eugene.  Memorials may be made to the Union Gospel Mission, Salem, OR.

Arrangements entrusted to Weddle Funeral Services Stayton, OR.