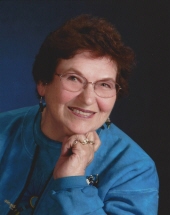 Obituary for PAULINE L. TIBBITS
June 1, 1936 September 9, 2013

Pauline passed away on September 9, 2013 in her home.  She was born on June 1, 1936 in Wolf Point, MT to Sam and Bernice Bridges.  Pauline graduated from Stayton Union High School in 1954.  She married Truman Douglas Tibbits on June 19, 1954. Pauline retired as a telecommunications specialist from Salem-Keizer School District.  She was a member of St. Vincent de Paul Church, Red Hats, Curves 6:30AM group and OAEOP. Passing before Pauline are: husband, Truman; son, Michael. Survivors include: daughter, Catherine (Baird), son, Dave (Karla), sister, ZoeAnne, brothers, Deo, John and Bud, brother-in-law, James, grandchildren, Paul, Ben, Jaime (Shawn), Joe (Staice), Rick (Tori), Sam, Julie (Ed), Tia (Tony), Tara (Hermilo), 18 Great-grand children. Pauline lived a long, happy life surrounding herself with lots of family, traveling at every opportunity, with the Oregon coast a favorite spot for herself and the grandkids (and great grandkids).  She loved playing cards and games with anyone that would play. In lieu of flowers, the family suggests contributions to American Cancer Society.

Arrangements entrusted to Weddle Funeral Services Stayton, OR.