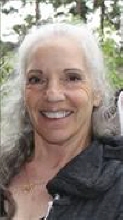 Obituary for Patricia Marie Rogers
Patricia Marie Rogers

August 6, 1955 March 23, 2016

Stayton, Oregon

Patricia Marie Rogers was born August 6, 1955 in Stayton, OR to Faite and Neota Fultz. She graduated from Cascade High School in 1973 and began working at Norpac Foods in Stayton, where she retired in 2008. After her retirement, she became a certified nurses aide and worked at Santiam Memorial Hospital, where she remained employed until her death.

Norpac Foods was where Patricia met the love of her life, her beloved husband Rodney Patterson. They spent 35 years full of devotion, laughter, and adventure together until Rodney passed away in 2015. They loved every moment they spent together.

Patricia enjoyed gardening and organizing family holidays. She was a wonderful hostess who made sure everyone felt welcome in her home. She was famous for her holiday trivia competitions and Easter egg hunts. Nothing made her happier than spending time with her children and 3 grandchildren.

Patricia was preceded in death by her parents, Faite and Neota; and her husband, Rodney. She is survived by her children: Brian Rogers, Tamra Montemayor, and Tracy Ford; and her grandchildren, Victoria and Michael Montemayor and Hailey Rogers. She is also survived by her brothers: Ronald (Sagrario) Fultz, Randy (Kathye) Fultz, and Rick (Angie) Fultz; and her sister Judy (Delmer) Nichols. In lieu of flowers or gifts, the family requests donations be made to Santiam Memorial Hospital at 1401 North 10th Avenue, Stayton, OR 97383.

Memorial Service to be held on Saturday, April 2, 2016 at 10:30am at Weddle Funeral Chapel.