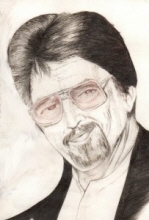 Obituary for RALPH P. HOWELL
Oct. 2, 1939 – July 18, 2012
Stayton, Oregon

Ralph P. Howell was born in Steubenville, Ohio to Ralph and Rita Howell.  He was raised in LaJolla, CA.  He was preceded in death by his father, Ralph Howell, mother, Rita Rawlinson and step father, Wm. Rawlinson.   Ralph had worked as a National Sales Mgr for Behr Process for 35 years when he retired.  He became a big Mickey Mouse fan and loved going to Disney World every year.  He enjoyed Disc Jockey for Local Radio Station, Photography, taking photos of bands for the Oregon State Fair, and Fast Draw Shooting.  He is survived by his wife, Carla; sons, Ralph Jr., Ernest Mark (Jaturiya); daughter, Evelyn (John) Davidson; grandchildren, Kendra Hubbard, Jessica and William Howell. Graveside service will be held at Lone Oak Cemetery in Stayton on Monday, July 23rd at 10:00 am.

Arrangements entrusted to Weddle Funeral Services Stayton, OR.