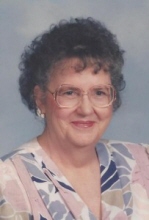 Obituary for RENA ELVIRA TATE
September 12, 1931 January 16, 2013
Aumsville, Oregon Resident

Rena was born in Decatur, Arkansas to Corb and Clysta Lance. She was married to Louie Edward Tate for 30 years until his death on July 8, 1982. They had 9 children. Rena is survived by her children ; Edward, Roger, Janie, Joanie, Teresa, Linda, Lisa, Pam, and Virginia, siblings; Ruby, Harvey, Willy, Gladis, Arthur, Ora, Clarence, Imagene, and Dale; 26 grandchildren and 50 great-grandchildren. Rena was preceded in death by her parents Corb and Clysta Lance. Memorial Service for family and friends will be held Saturday, January 26, 2013 at the Kingdom Hall of Jehovah's Witnesses at 1555 Hoffman Rd NE Salem at 3:00pm.

Arrangements entrusted to Weddle Funeral Services Stayton, OR.